Gorshtenin Designs: Your Partners In Technology
It's time to take
your business
to the next level with us.
Receive Free Estimate
Welcome to Gorshtenin Designs
We design world-class websites and deliver tailor-made software solutions.
Affordable services shouldn't mean cheap looking results. What you get from us is an unmistakable and unrivaled premium and professional web design and development that would wow you and your customers.
Our Custom Support Desk Software.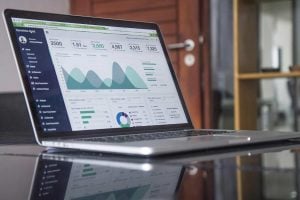 GS Ticket system is a help-desk specifically made for clients that work with Gorshtenin. Where customers can submit tickets and our support agents can reply within 24 hours.
With a very clean and simple interface, our customers can manage their tickets with just a few clicks and will receive a notification to their email in each response to their tickets related to their website or app development questions.

It's completely free.
Get A 100% free first consultation!
We can help with your new website design that will not only look great, but meet the needs of both you and your customers.
We are experts on all technologies & platforms.
We're Your Partners In Technology.
We are pleased to announce that we now have a dedicated presence at Inc., the most trusted source of all things business.
The editorial team at Inc.com independently reviewed Gorshtenin Designs to validate our website functionality and content, social media links, and phone lines to confirm that our agency is fully operational. 
The team at Gorshtenin Designs is beyond grateful to join the highly respected ecosystem of global entrepreneurs verified by Inc.
We are a team of talented and passionate developers & designers.
Gorshtenin Designs is a top-of-the-line creative digital company, dedicated to enriching digital experiences by providing innovative and ingenious solutions to small and large-scale businesses.

Every day, we strive to assist you in augmenting your brand's online visibility, increasing reach & engagement with your target audience, and eventually driving sales.
Make every detail perfect and limit the number of details to perfect.
I know absolutely nothing about Web Design. Yan took control of my sight and designed a fabulous work of art along with every feature needed. He has walked me through every step with unique professionalism so I could learn how to optimize sales of products. This company has been incredibly helpful and now teaching me about utilizing social media all at affordable prices. I am grateful to be on the way to success because of Yan's work and ethic. Thank you!
Need A Partner In Technology?
Get in touch! We are looking forward to start a new project with you.
We are experts on all technologies & platforms.
A team that can change your current state of technology.
We believe you can get premium service without burning your pockets. Scratch that — we know. We embody it. From the dedicated signature footprint left by our team.
Receive A Quote
Our No BS pricing makes it simple and easy to get a quote. Once your quote is locked in, it doesn't change. Feel free to reach out to us and tell us more about your project. We're more than happy to sign an NDA beforehand. Shoot us an email!
Roadmap Planning
We're not your average code monkeys. We're valuable partners for your business. We aim to not just develop mobile and web apps, but to customize them to your business requirements. The focus is on building experiences.
Launch & Scale
This developmental stage is the point where the web site or app itself is created by Gorshtenin. At this time, we will take all of the individual graphic elements from the prototype and use them to create the actual, functional site or app, then launch the project after all revisions are made between our team and the client.
Your convenience is our priority!
Client's We've Worked With.
Your information, email and name will never be sold to a third party or go outside our database.
Don't take our word for it.
See what our past clients say
Give us a call at +1(323)-246-2717
"For the past 12 years I've been dealing with other companies and this is the best company thus far. The team is very detailed oriented, very polite, very creative with such a fast turn around. All of my websites looks amazing! I have recommended them to several other businesses and will continue to work with this amazing team."
We are open for new projects!
Any questions or business offers? We are looking forward to hear from you!
info@gorshtenindesigns.com
Los Angeles
Miami
Memphis
London